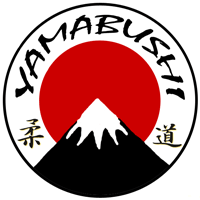 Colin Savage - Honorary President

Colin is a competitive 5th Dan and was a British squad member for over 10 years, winning many British closed tournaments. He is former Commonwealth Champion and was also selected for the Seoul Olympics in 1988; unfortunately injury prevented him from competing. Colin then focused on coaching which is how he met Lloyd and became his full time coach .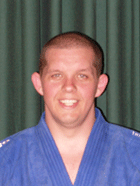 Lloyd Nicholls - Head Coach

Lloyd started Judo at the age of 10 at The Yamabushi Judo Club, throughout the 80ís he won various National and International competitions in different Judo associations. In 1990 Lloyd moved to the British Judo Association picking up medals and ranking points in various tournaments, he also trained at the most famous club in the country, The Budokwai, London where Lloyd was among Olympic squad players training at the highest level . In 1995 he was forced to end his senior competitive career due to serious injury, which was when he took over the Yamabushi and started teaching full time. He is now training to return and compete in the Masters Championships. He will come back in the weight group he retired in, unlike others (Pete)! who have had to move up !!!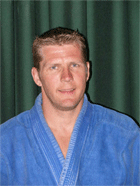 Simon Carlo - Senior Coach

Simon started Judo at Yamabushi Judo Club in Carshalton in 1979 at the age of ten. He was a talented player and won the BJC National Junior Championships in Chester. Simon went on to win a significant amount of Gold medals as a junior. At the age of 17 he achieved his first Dan, but shortly after he badly broke his leg in the National Championships which left his leg pinned and plated. He had a four year break from Judo, but came back to Judo in 1990, and in 1993 he won silver in the BJC National Championships. This automatically put him in the National Squad where he won various national medals. He was part of the squad that was sent to France to represent Great Britain in the International Team Championships where they won the Gold. In 2004 Simon achieved the grade of 2nd Dan and also became a senior club coach in the BJA. More recently he won Gold at the Southern Area Masters in 2005 and will continue to compete in future Masters competitions.